Overview
We're excited to announce initial Cloud support for IgniteNet's Fusion 24-port PoE Switch!
What does this initial release include?
Monitoring and historical stats
Offline alerting
Remote firmware upgrades*
You can get the latest firmware (v1.0.2.3) from our support site here.
Note: Your switch must running a firmware version of at least 1.0.2.2+ in order to upgrade the firmware from the cloud.
Next, let's see what's different in the Cloud's UI.
Dashboard page
From the device dashboard of your switch, you can view and monitor the "live data" directly from your switch, such as temperature, port status, power usage, and port traffic.
You can also remotely reboot your switch from the LIVE ACTIONS menu.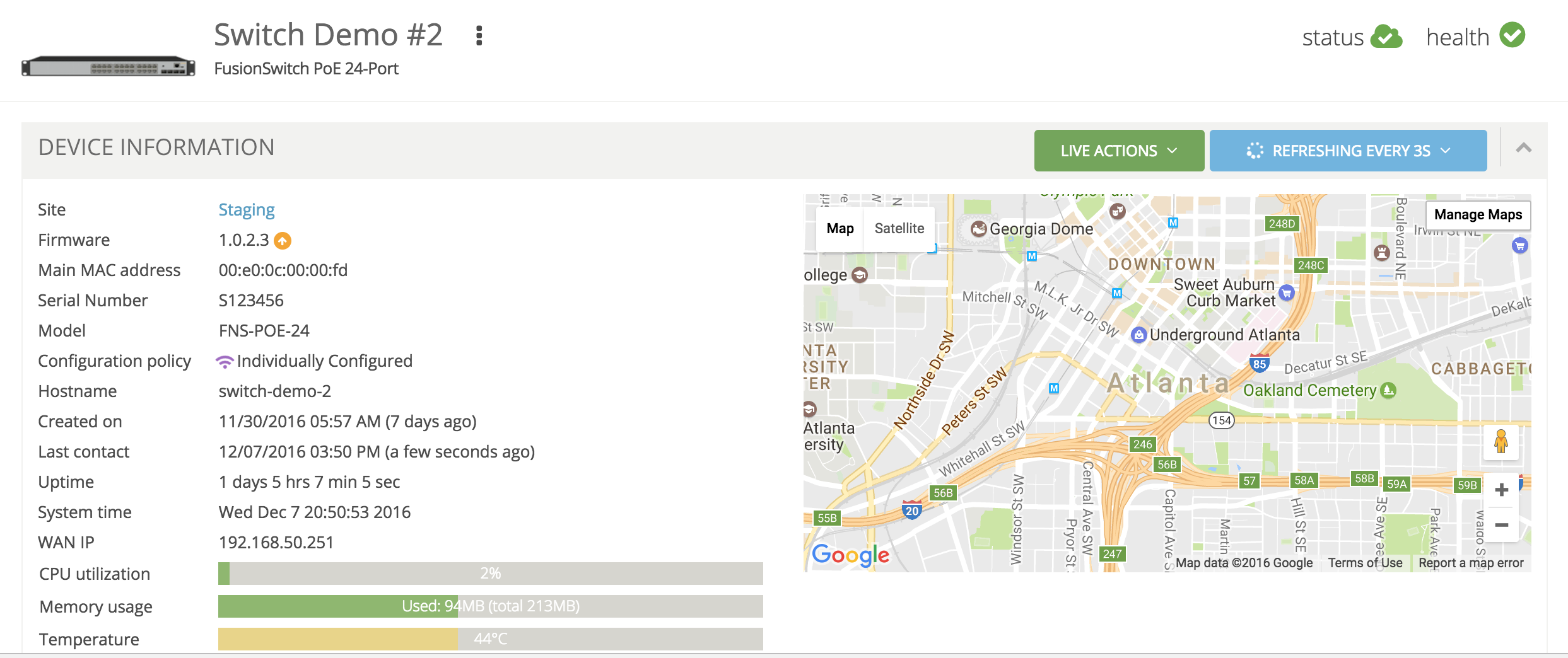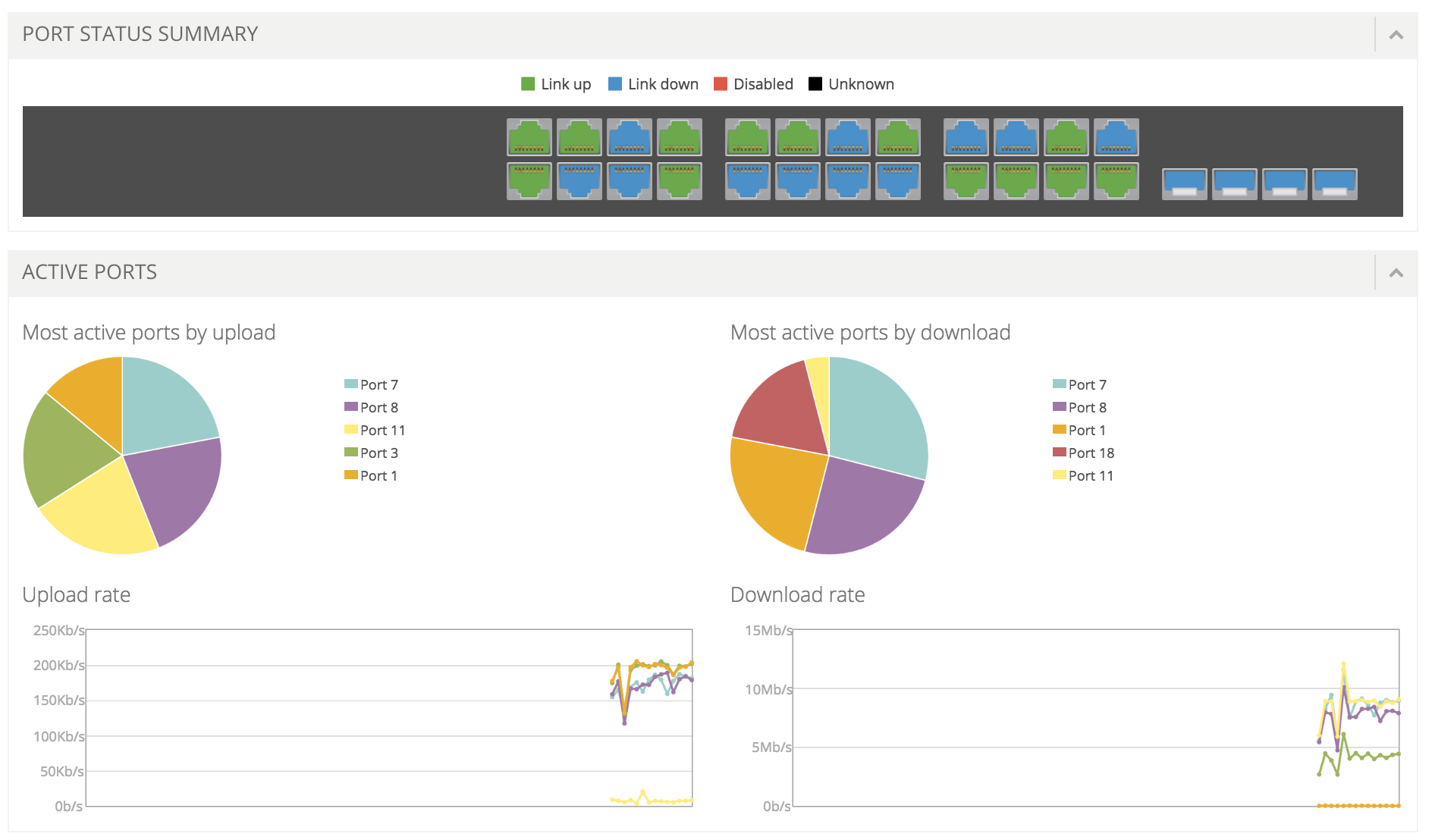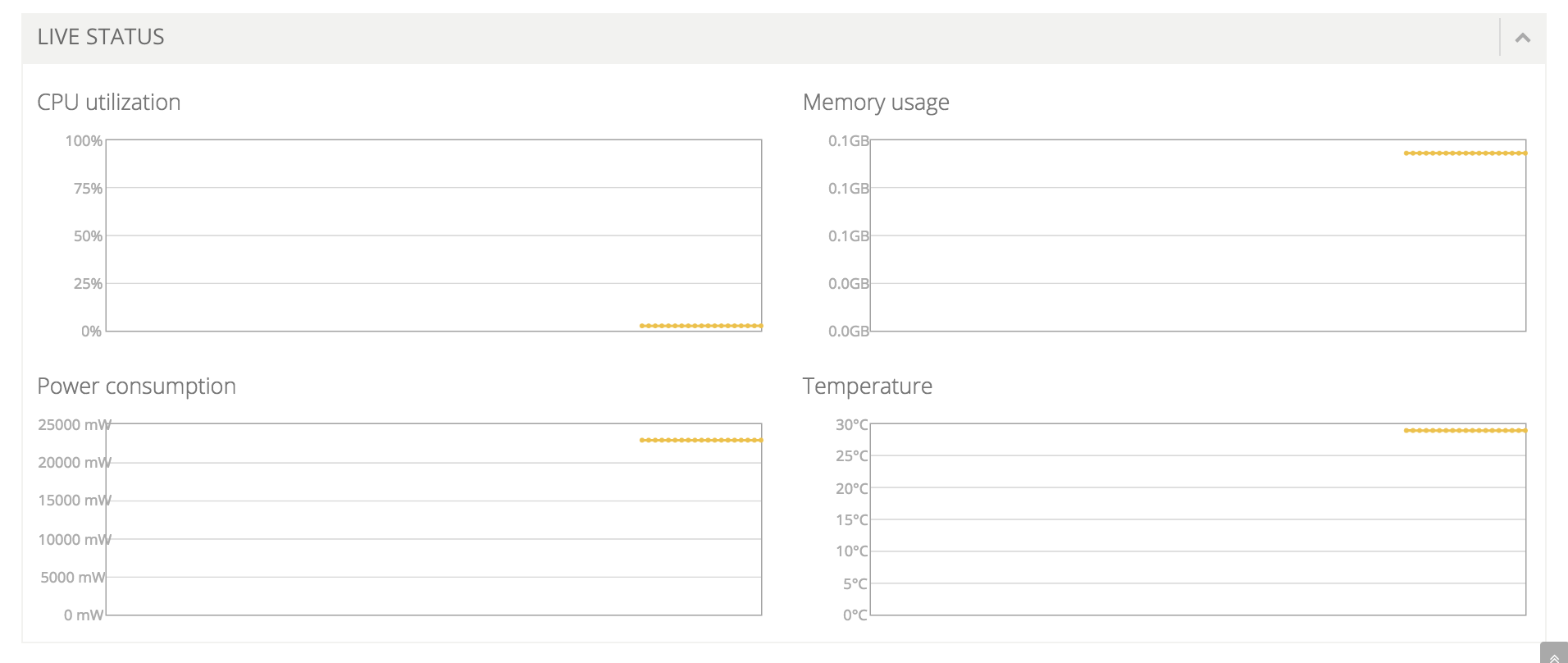 Ports page
On the Ports page, you can view your switch's traffic rates over time by port.


There's also a full table to show you the status of each port in more detail: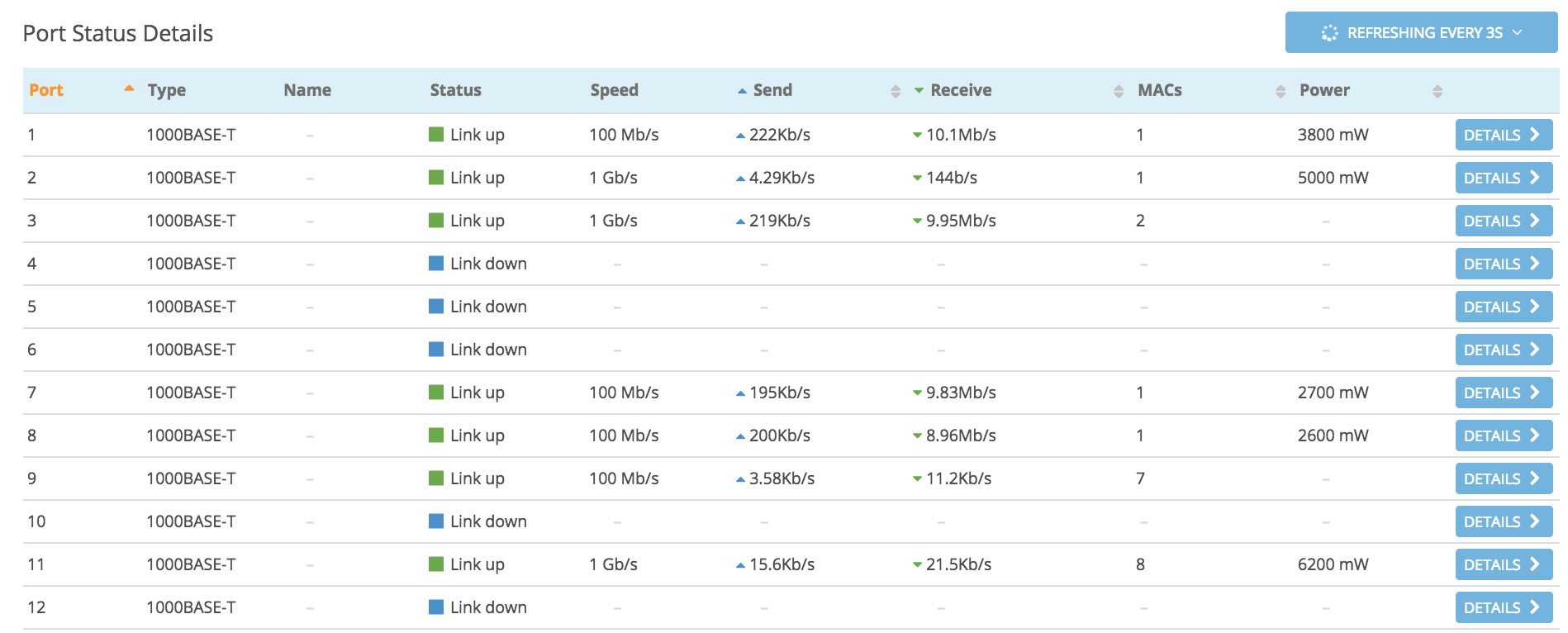 Port details
To view historical info for a specific port, just click on the DETAILS button, and you can see traffic and packet rates over time as well as the MAC address table for the specified port.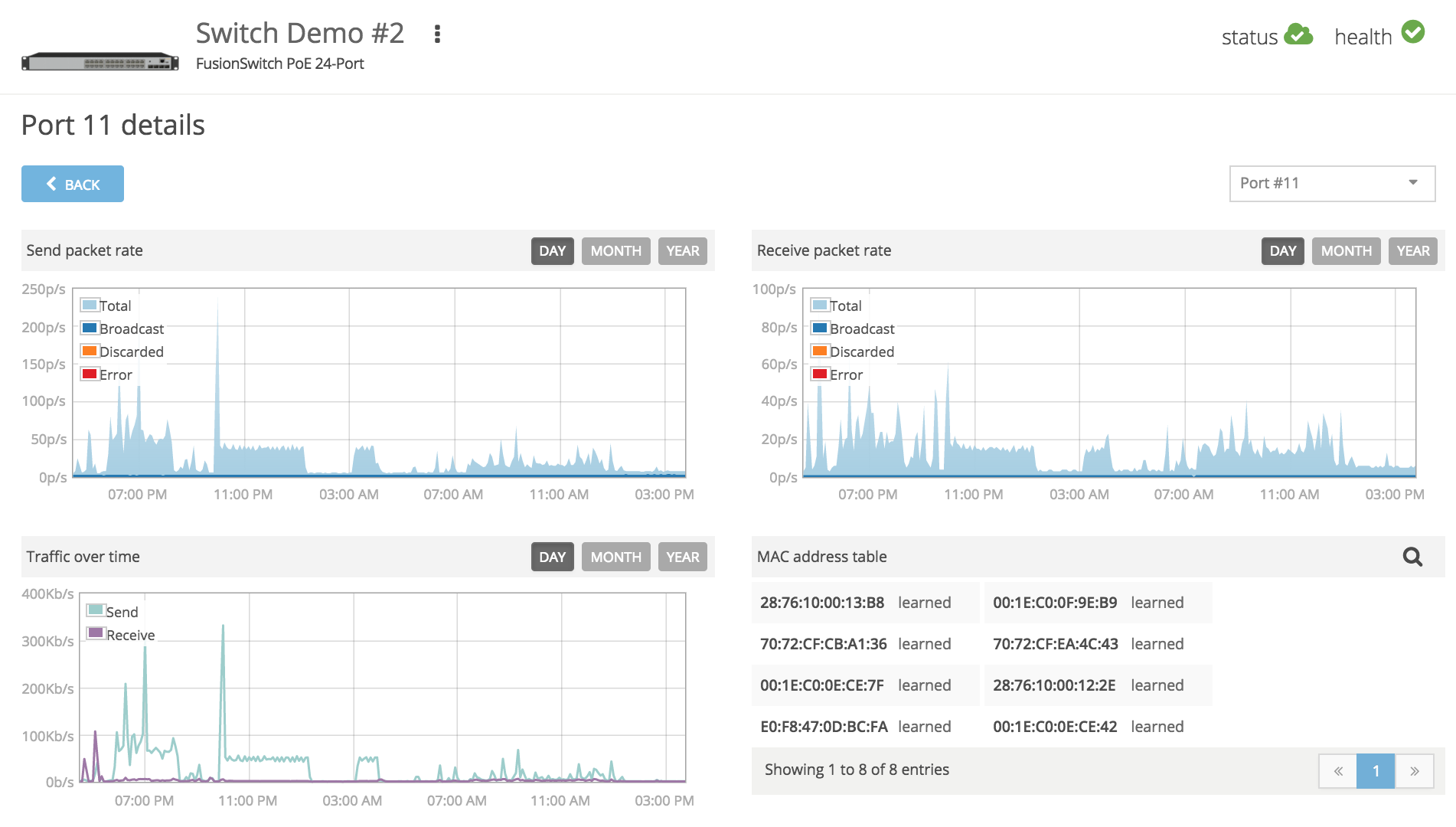 How to upgrade your switch
Log in to the local web UI of the switch
Navigate to the System->Files page

Next, from the menu near the top of the page, choose the "Copy System File" option
Now choose "HTTP Upload", "Firmware" for the file type, "runtime.bix" for the "Destination File Name", and finally, upload the firmware file from your file system under the "Source File Name" option.
Now click Apply.
After you get a confirmation, you'll need to reboot the device for it to take affect. To do this, go to System->Maintenance, and click the "Apply" button under the "Schedule a System Reboot" heading.
What's next?
Basic configuration support and remote troubleshooting fetch will be added early next year, based on demand. Is this important to you? Then please let us know!