What's new?
Alert resolution emails: Alert resolution emails will let you know when your devices come back online.

Email redesign: All of our email notifications to you will now have a more polished, modern look.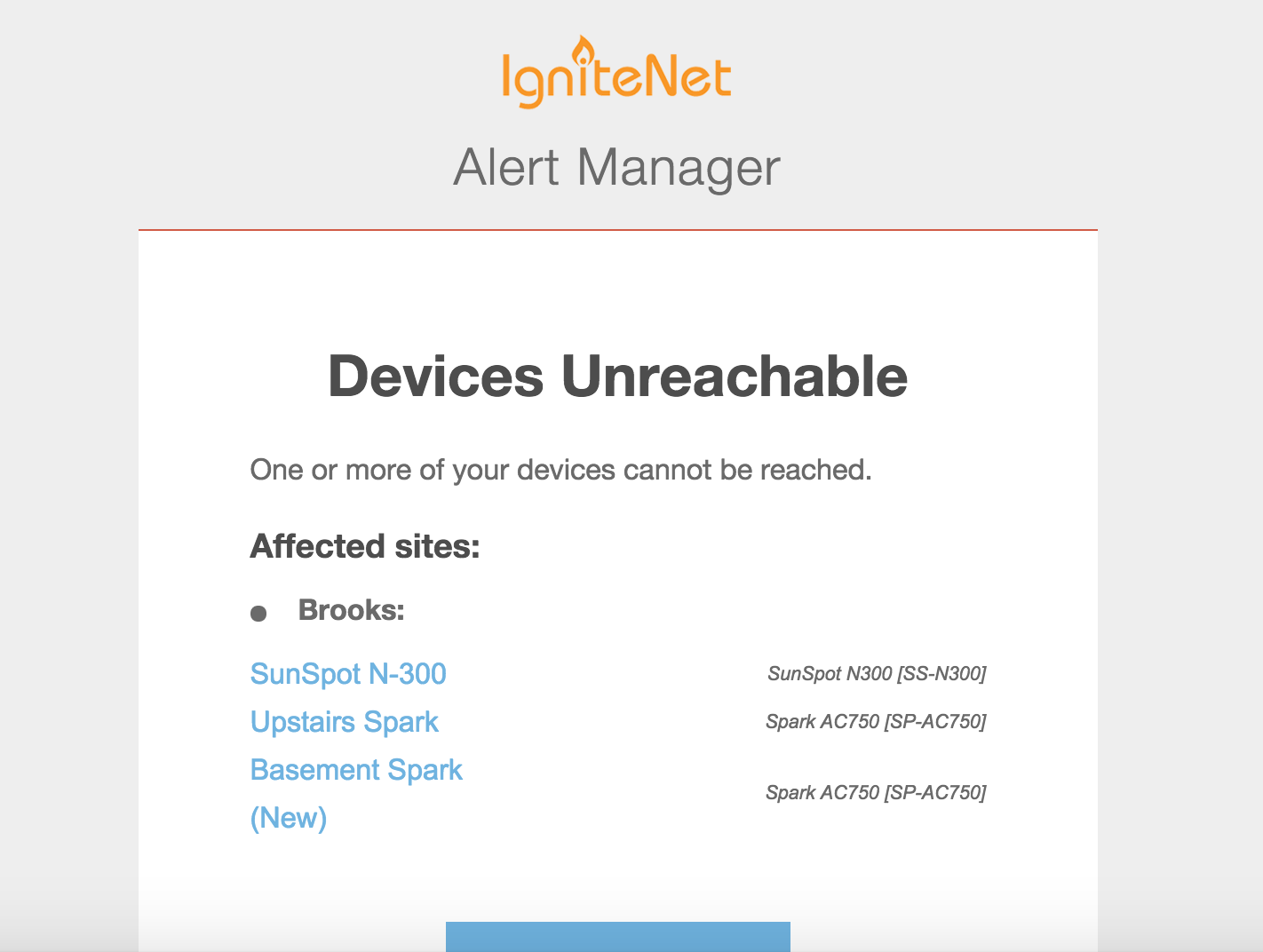 Login form redesign: You may already have noticed that the login form and registration-related pages also got a refresh!

Billing and licensing system update: We have completely updated the billing and licensing system... We'll explain all of the details in a separate blog entry.

Global search improvements: You can now search all client MAC addresses using partial search terms (either the first or last three octets of the MAC), and also added anywhere-in-string matching for client and device names.

New site limits: We set the maximum number of allowed devices in any given site to 500.

Badge of courage: Become an IgniteNet early feature adopter and beta tester by enabling the "badge of courage" on your cloud. Next week you'll be able to enable this badge yourself on a per-cloud basis - however, if you wish to enable it on some of your clouds now, please contact info@ignitenet.com.

Billing and licensing rights: Cloud owners can now grant other admins rights to manage their cloud's billing and licensing details. (see more info below)

User role changes and redesign: There was some confusion regarding user roles, so we tried to make things a bit easier to understand. We also now allow Site-level Managers to edit their site's properties (previously only an Admin could do this).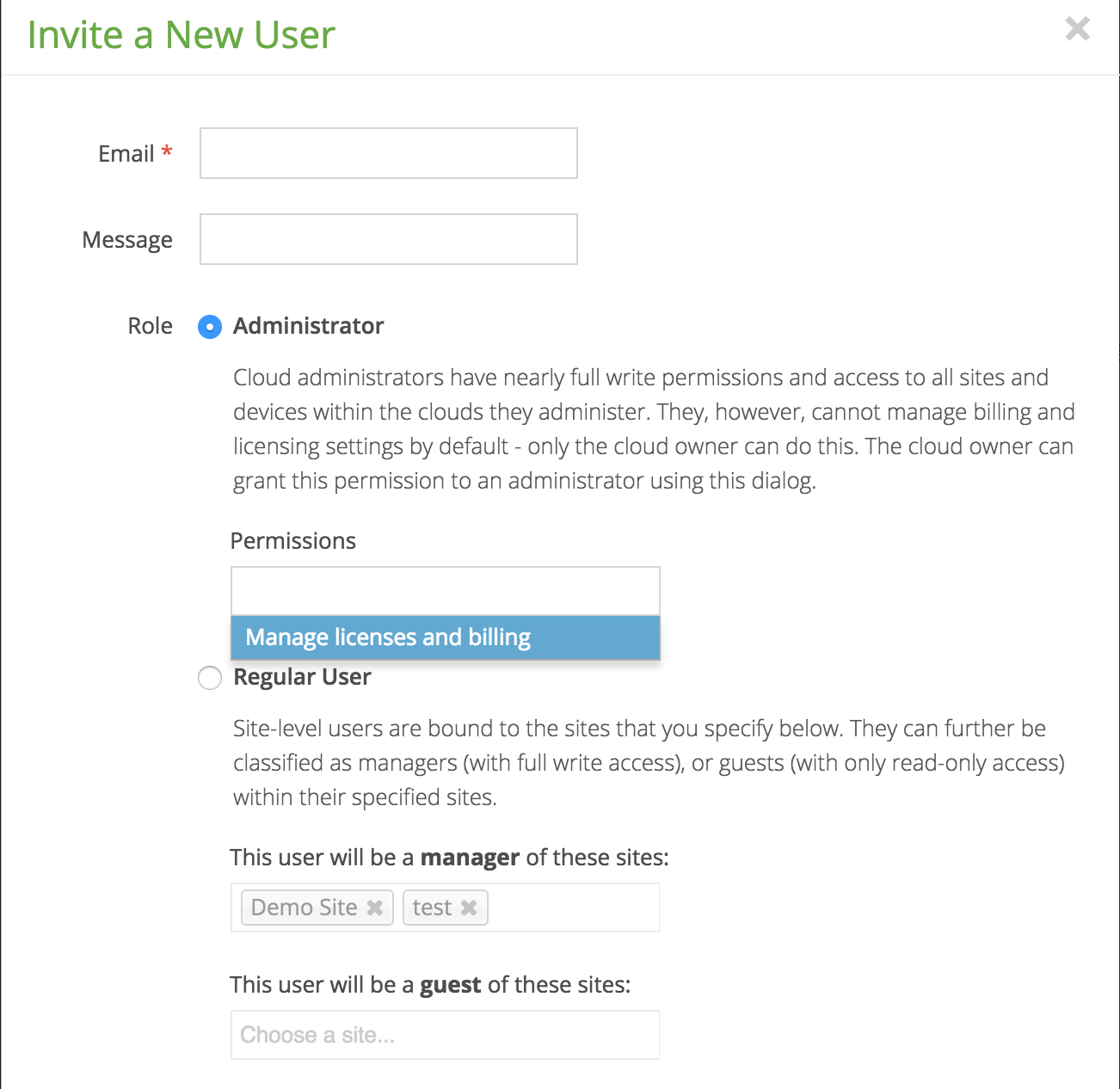 New config settings
NOTE: Most of these settings will not be operational until you upgrade to v1.1.2 firmware, which will be released in a few weeks.
We'll explain more about these settings in the 1.1.2 release notes.
Dynamic VLAN
RADIUS MAC authentication
Maximum allowed associated client count limit (This is on per-radio basis)
Firewall and port forwarding settings have been exposed
What's coming up?
1.1.2v firmware will be released in 3 to 4 weeks. We're in the final testing stages!
We are currently adding MetroLinq and FusionSwitch support to the cloud
Virtual private clouds are also in the pipeline.
Official launch of the IgniteNet add-on marketplace!