What changed?
You may have noticed that the billing system on the IgniteNet cloud looks completely different. Here's what changed:
The "Intro" license plan has been made permanent.
Everyone loved our Intro Plan pricing so much that we decided to make it permanent. Unlimited device management for $99/year can't be beat!
We will now refer to the Intro plan as the Core Cloud license plan.
The Core Cloud plan will give you access to the "core" features that any Wi-Fi cloud controller should have: auto-provisioning, device management, monitoring, bulk firmware upgrade, etc...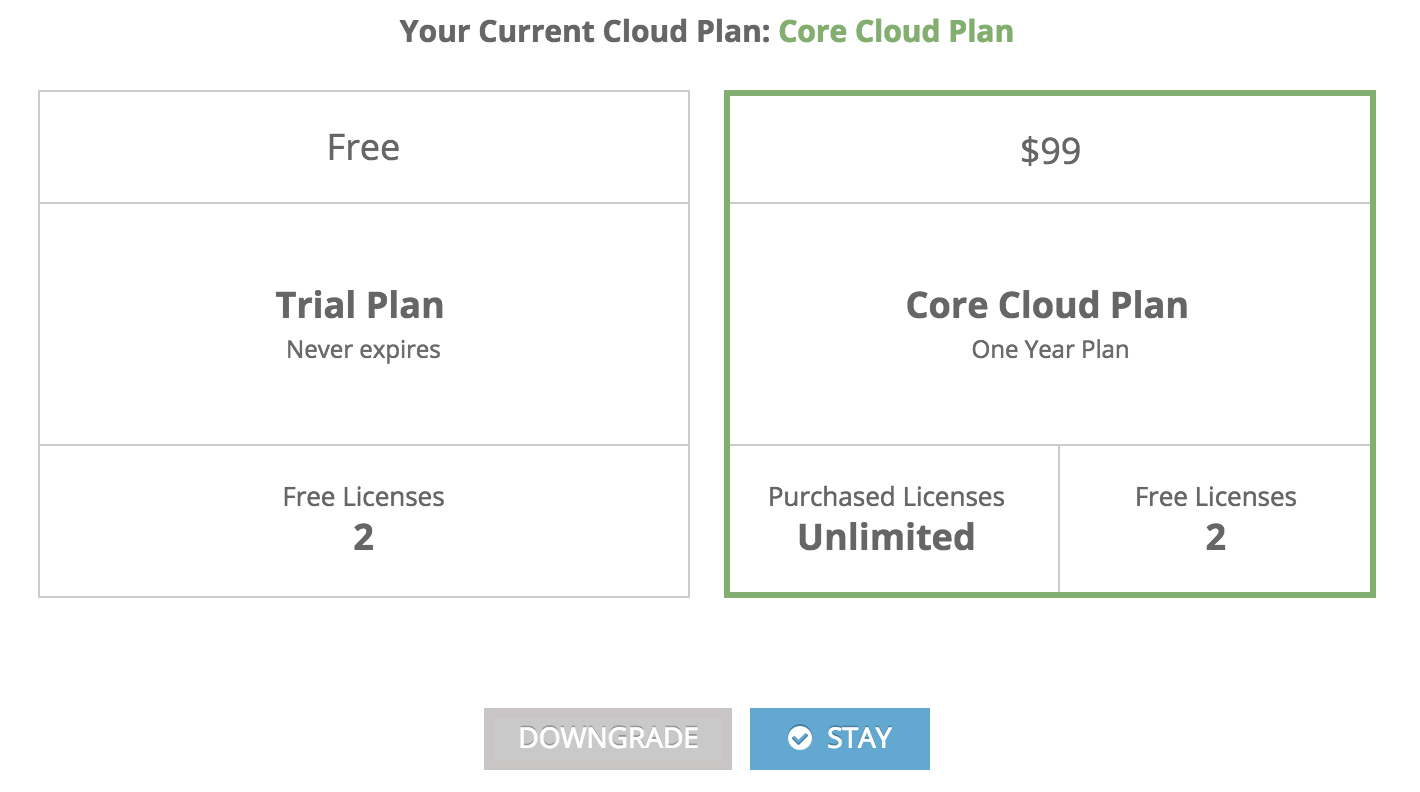 You can extend your cloud with "Add-ons"
The IgniteNet "Add-on Marketplace" will allow you to customize your cloud and enable whatever features you need beyond the core cloud features.
Some upcoming add-ons include:
ContentShield (IgniteNet's low-cost content filtering solution which requires 1.1.2 firmware)
Advanced analytics
Integration with third party apps and systems, such as PurpleWiFi
Some of these add-ons will be available for a small fee, where others will be completely free. Stay tuned for more information on IgniteNet Add-On Marketplace.
Add-on usage fees will be billed monthly
Monthly add-on fees will be billed at the end of the month. You can make these monthly payments easy by enabling credit auto-pay on your account.
You can also now enable auto-pay for your Core Cloud license renewals to decrease the chance that your account will be suspended due to non-payment.
Admins can now be granted billing and licensing management rights
Cloud owners can give other administrators of a cloud permission to manage licensing and billing tasks. You can do this from the "Manage Users" form.