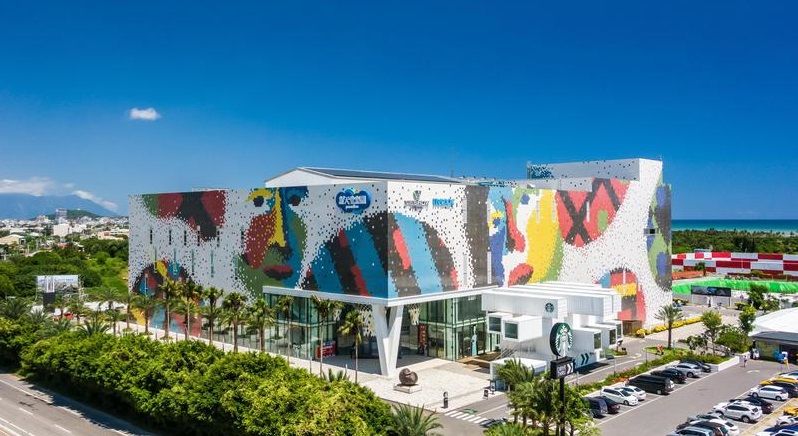 Overview
Taiwan Land Development Corporation (TLDC) was established in 1964 and focuses on public sector development projects, especially for the hospitality and leisure industries. From spatial planning to design, they aim to create a LOHAS (Lifestyles of Health and Sustainability) environment. TLDC works toward to "creating happiness" and improving the living environment for people.
System Requirements
TLDC Paradiso contains a shopping mall, art village, and medical cosmetic clinic that needed a stable and high-availability network plan to take the backbone fiber network to edge facilities. TLDC requested a number of standards for the network solution, such as:
• Centralized device management
• Real-time monitoring and issue reporting
• High stability and continuous availability

Solution
The new network deployment used Edgecore high-performance enterprise switches together with enterprise-grade indoor access points. Equipped with powerful features, the Edgecore switches and access points fully comply with network infrastructure standards, as well as meet the TLDC requirements:
Wireless access points and switches can be set-up remotely through ecCLOUD management interface that simplifies deployment and management.
Enhanced Wi-Fi coverage for all corners of the Paradiso.
Various facilities in the Paradiso can deploy point-to-point connections using the clean 60GHz wireless spectrum.
Low failure rate and user-friendly interface for set-up.
High Enterprise-level quality with the best cost-performance ratio.
Result
By cooperating with Edgecore Networks, TLDC Paradiso has become one of the major attractions in the east of Taiwan, with visitors enjoying a stable and high-quality Internet in the Paradiso. TLDC has successfully provided the best travel experience for visitors.
Deploy Products