What's new?

Front-end improvements
Front end changes to the Cloud UI have now been deployed to everyone.  These changes should help speed up page loading times and give you an overall better experience.
Please report if you find any bugs in the UI, and we'll fix them ASAP.
New limits on site counts
In order to better optimize cloud-level aggregate data, we've placed limits on the number of sites you can have per cloud.
For the "Core Cloud" plan, this limit has been set to 500.
For the "Virtual Private Cloud" plan, this limit is set at 5000.
Additional live actions

Some new live actions have been added for supported firmwares: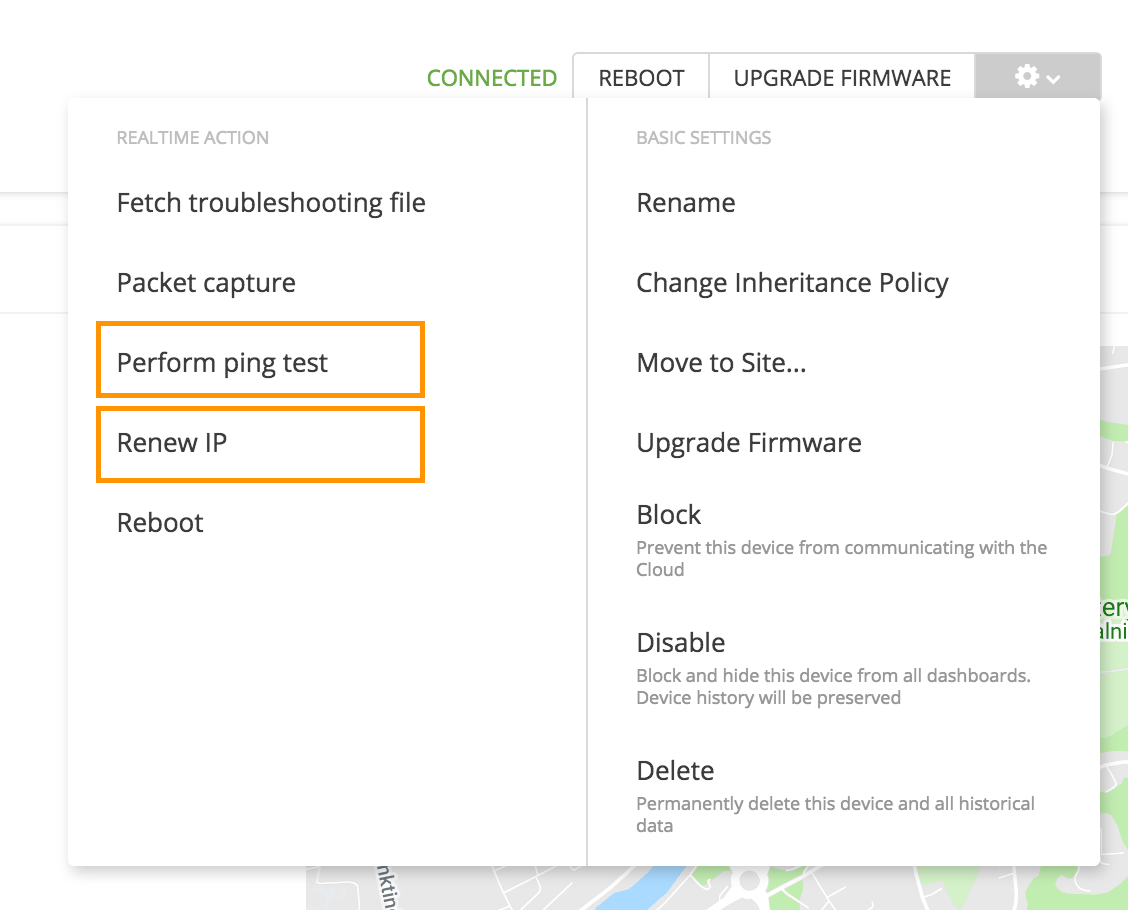 Ping test: This allows you to run a remote ping test from the cloud.
IP renew: This allows you to remotely renew your device's WAN IP address.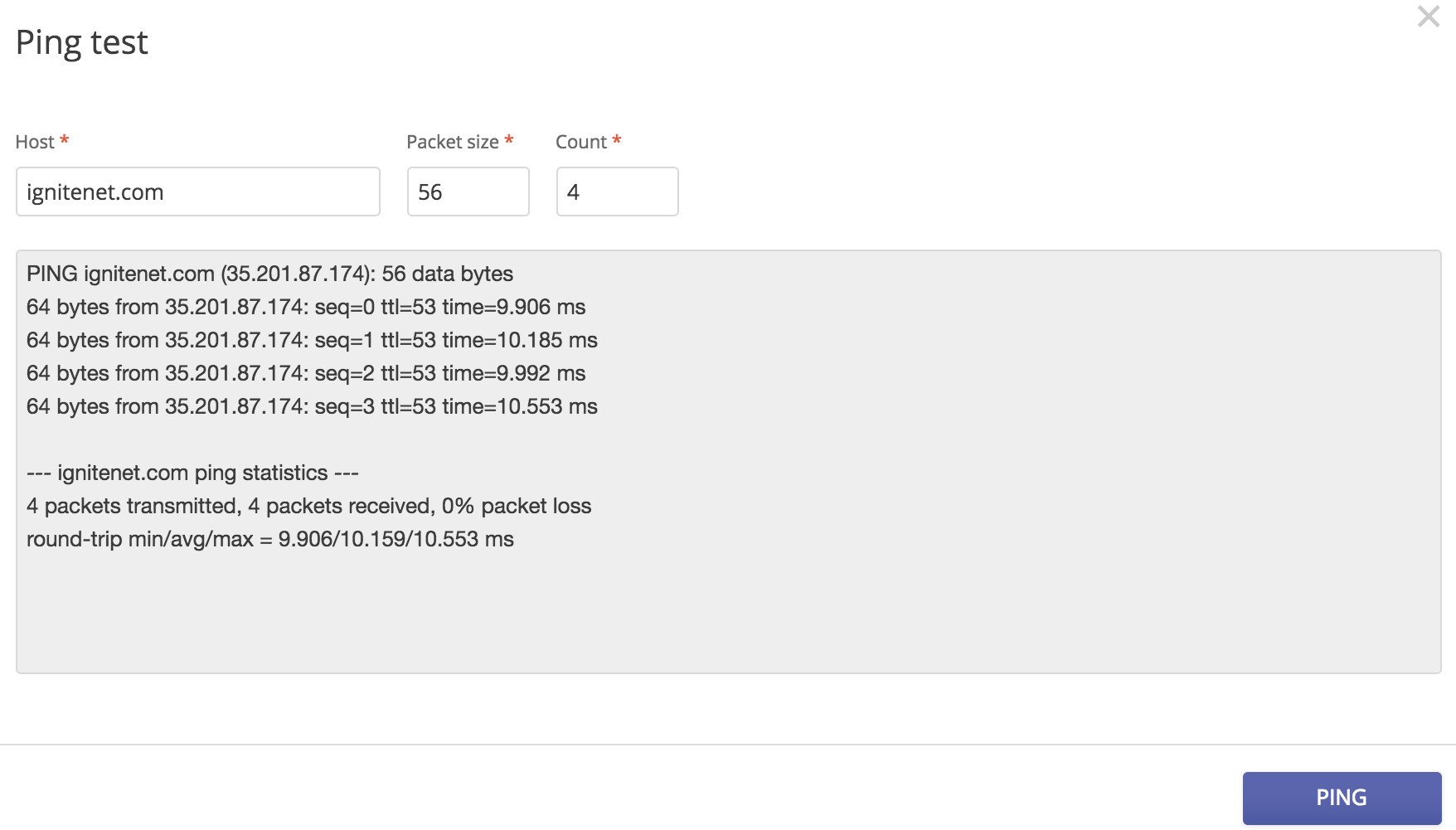 New maps permissions are now available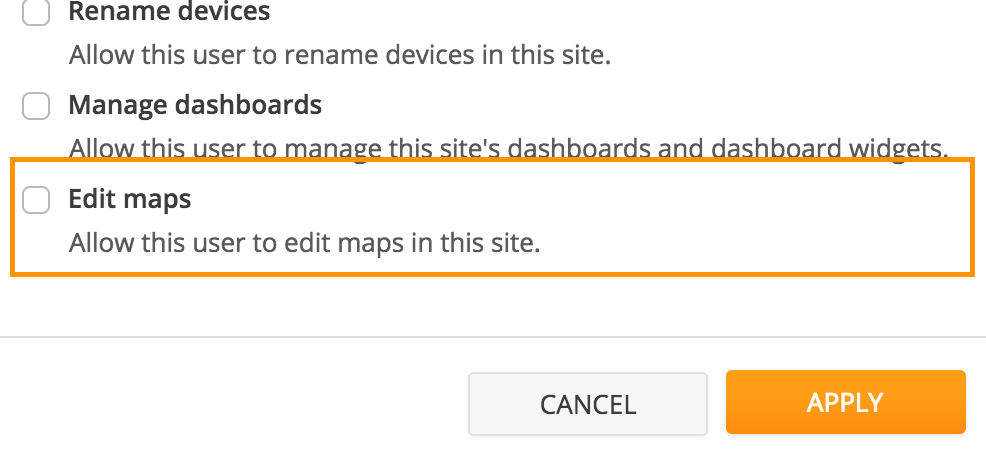 New product and firmware feature support
Cloud configuration support has been completed for the 8 port Fusion switch
Additional coaxial statistics were recently added for the Glinq.