What's new?
Cloud now supports detecting revert in bootBank
You can now see exactly if there is a revert in bootkbank for the devices from cloud.
This information can be viewed from the cloud activity page.

This information can also be viewed from the alert email.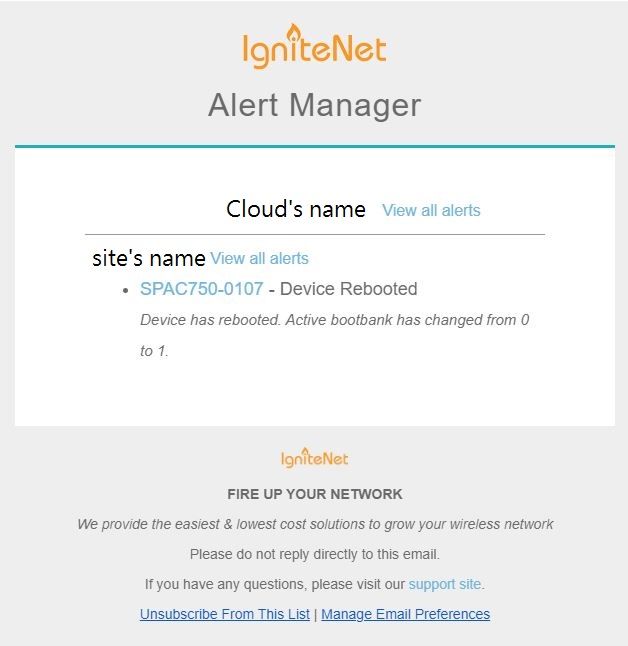 Other Changes
You can now create your new site using the same name as your deleted sites.

When the DBSC is enabled, cloud will not allow Non-Spec Compliant to be selected.