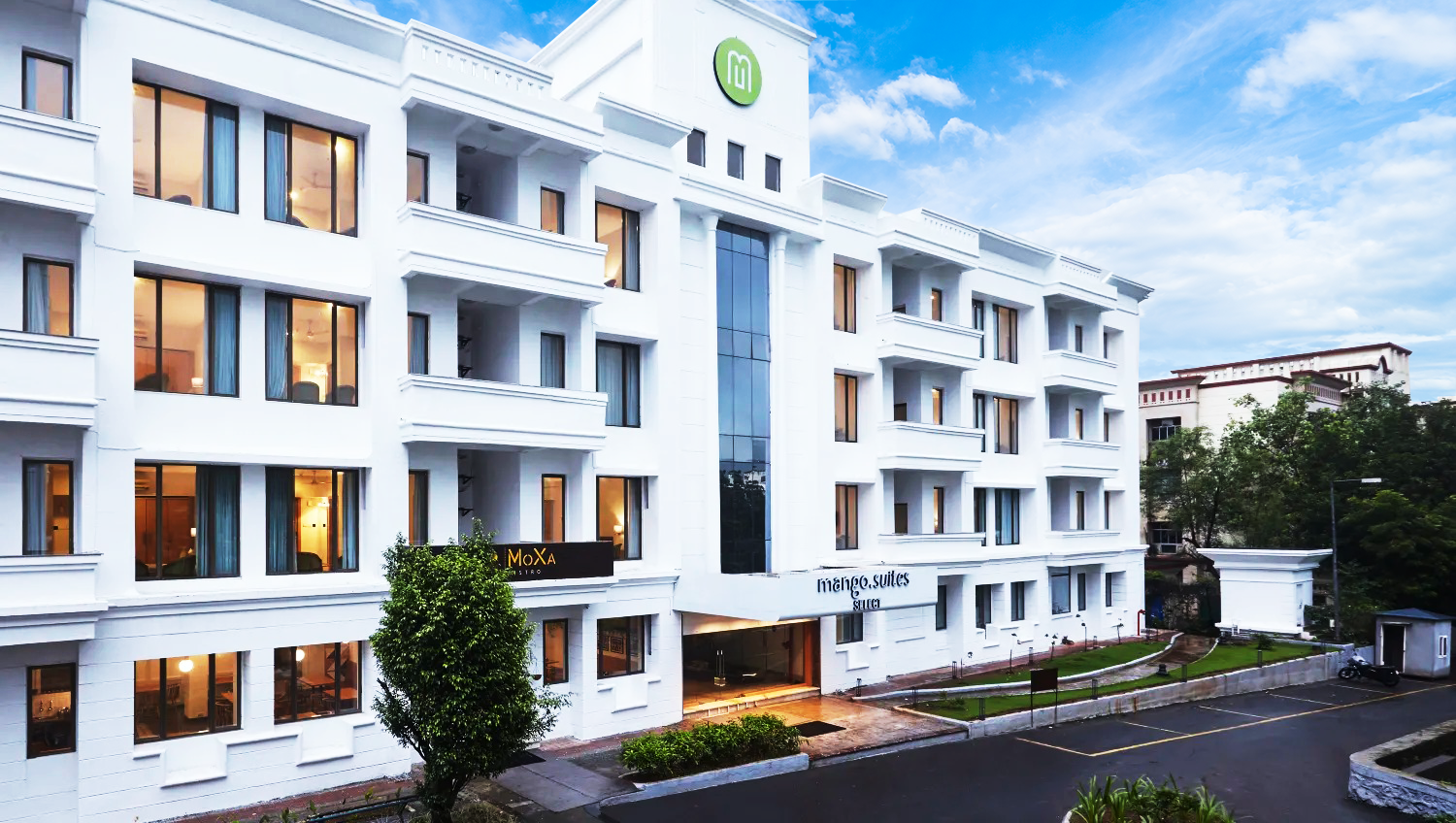 "When we set out to revamp the property we had taken over, we needed a team which could deliver the complete IT solution at lightning speed. IgniteNet and Upscale provided us with building blocks and network which is fast, nimble and flexible to make adjustments as our customer demands evolve. We look forward to replicating this experience in our forthcoming projects too! " - Sanjeev Sabherwal, Director of Sterling F&B
OVERVIEW
IntelliStay Hotels Pvt Ltd. (IHPL) in association with Sterling F&B and Hospitality (SFBH) expanded their hotel portfolio by launching the upper mid-scale hotel brand Mango Suites SELECT in Navi Mumbai, India. "Mango Suites SELECT is an 'upper mid-scale' 'long stay' brand of IHPL. The launch of this property marks a significant milestone since it's the first Mango Suites SELECT. Here, the guests can expect the luxury and comfort of a 4-star hotel while also offering a fresh new option for long stays," said Prashanth Aroor, CEO, IHPL.
CHALLENGES
To guarantee customers with a remarkable stay, reliable Wi-Fi network must be in place to keep the guest experience at top-notch level. Besides, the property boasts extensive conference and business facilities with a catering kitchen for large events. There is no escaping the fact that in a modern hotel, Wi-Fi is an underlying technology that is critical to effectively deliver hotel management services, let alone conferences and events.
THE SOLUTION
Following a detailed review of several vendors' Wi-Fi solutions, the hotel selected IgniteNet's solution, supported by IgniteNet's local distributor Upscale Tech Solutions. The solution includes thirty-eight Spark AC Wave2 Mini™ PoE deployed at the hotel's corridor to provide network coverage to 96 rooms and one Spark AC Wave2™ setup for outdoor Wi-Fi connectivity.
Spark™ AC Wave2 Mi n i PoE supports 802.3af PoE for powering it with PoE switches and has two Gigabit Ethernet ports for utilizing the full capacity and is still leading in terms of performance, value and size in the enterprise market. The Spark™ AC Wave2 Mini PoE contains 2 independent, concurrent operation radios – one 802.11ac (5GHz) radio and one 802.11n (2.4GHz) radio – capable of delivering blisteringly fast wireless speeds. The sleek design and small form factor of the Spark™ AC Wave2 Mini PoE allows it to be placed inconspicuously in the hotel.
Spark AC Wave2™ is powered by a next-generation quad-core CPU, which allows super-high performance when serving a high number of users. Dual radio design with two spatial streams per radio enabled lightning-fast speeds up to 1.3 Gbps total capacity.
On top of that, with IgniteNet Cloud Controller, the solution has not only helped the hotel deliver sustainable and stable coverage throughout the property but also made it easy and hassle-free for network management. IgniteNet Cloud Controller provides scalable and easy provisioning and management mechanism and as a result, the construction of the hotel network management was up and running quickly and intelligently.
CONCLUSION
Keeping guests happy and returning with quality Wi-Fi service was Mango Suites SELECT's primary objective and IgniteNet's solution helped accomplish that feat.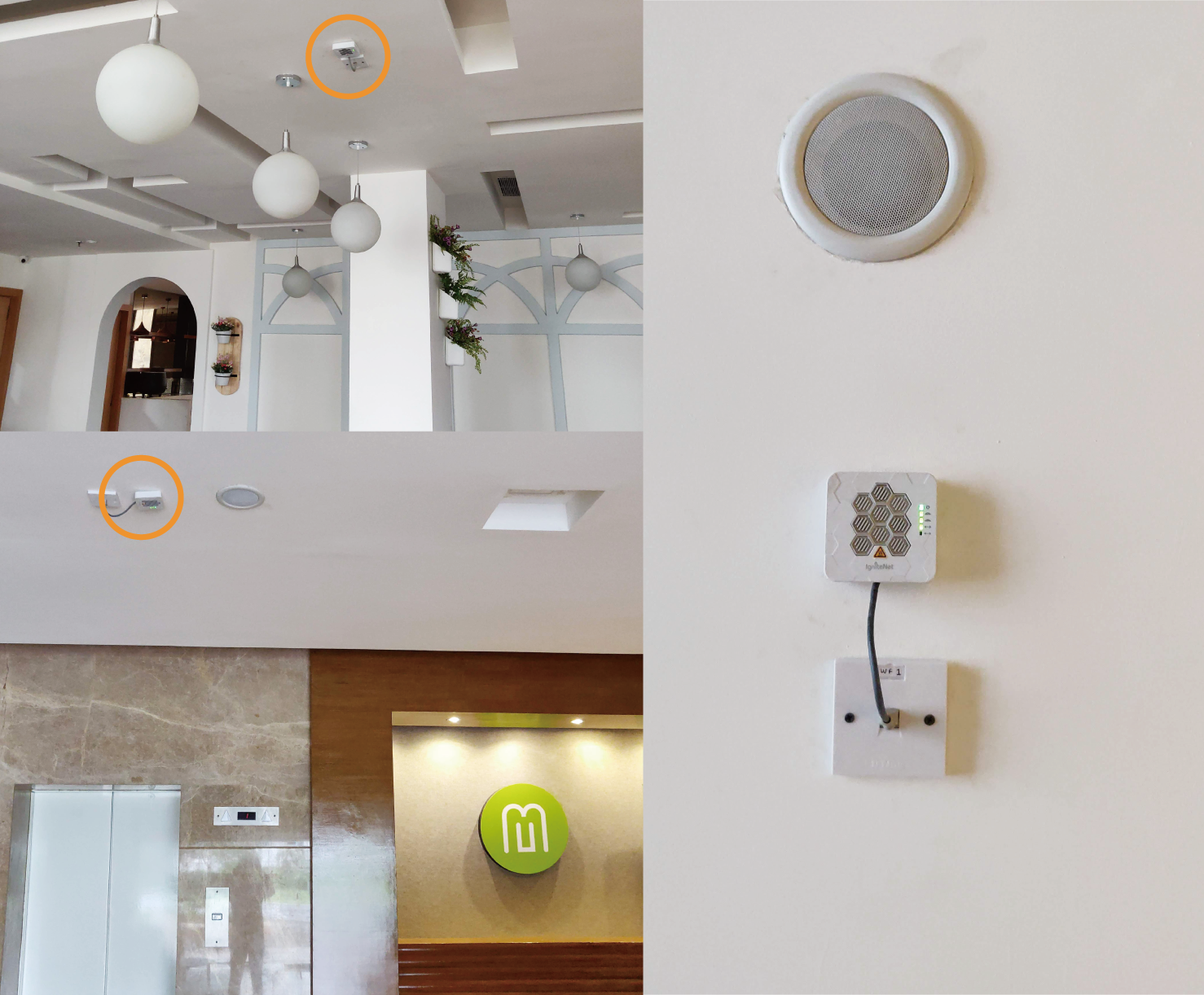 Get Case Study