What's new?
We've made some changes to how your site's alerts and notifications are configured, as well as added support for new alert definitions.
Most notably, the alert settings for your site have been moved to a new, dedicated page called Notifications.
You can find this option in the site-level menu on the left.

What changed?
You can now control how you get notified for your alerts, such as by email, or pushed to Slack, all from one page.
We've also given you control over existing alerts and notifications, such as:
Device configuration-related actions and alerts
Reboot alerts
Task-related notifications
And added some new alerts:
MetroLinq 5 Ghz failover activated
Media streaming failure (for the Media Streaming add-on)
File sync error (for features that require file downloads, such as hotspot logos, and add-on dependencies).
DFS and channel change alerts (Note: support will be available in the upcoming firmware releases for the Wi-Fi and MetroLinq product lines)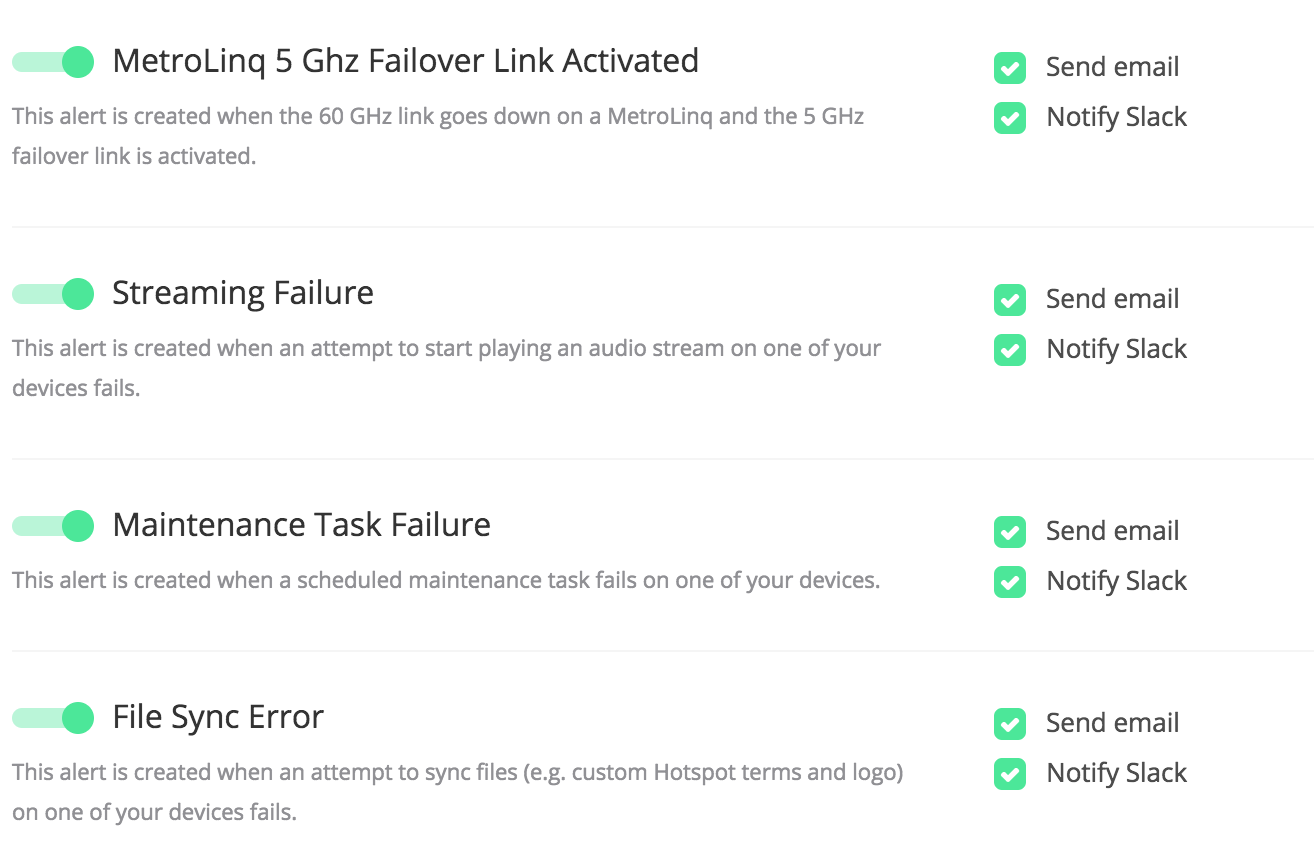 What's next?
We're almost ready to release customizable cloud and site-level dashboards for beta testing
We're finalizing monitoring support for the 8-port PoE and 24-port SFP switches
We're also in the final stages of adding support for the MetroLinq 2.5 and Spark Wave 2 new product models